DaVita Kidney Care
Achieving an optimal start to dialysis.
Click to View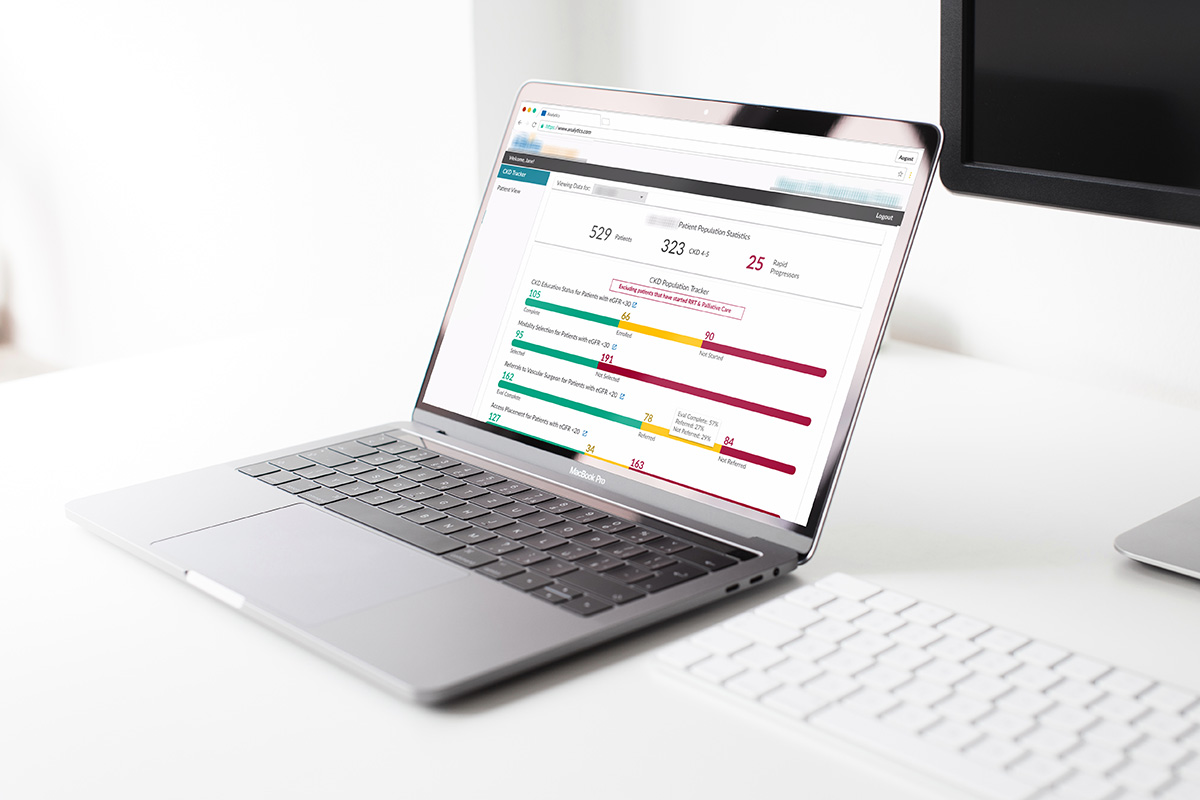 Company: DaVita Kidney Care
Background: Nephrology practices have an extensive amount of data collected, but no ability to easily aggregate this data to find gaps in care or identify rapidly progressing patients.
This was my first time working with so much data, so I needed to do some research about how to best communicate with data and foster actionable insights rather than banal 'that's cool' looking graphs. I did a lot of reading online and referred heavily to the work of Tufte & Few to support my design decisions going into this project.
My Role: I worked as the sole UX/UI resource for a small team inside of DaVita along with a remote development team and an onsite product manager.
- Jul. 2016 - Jun. 2017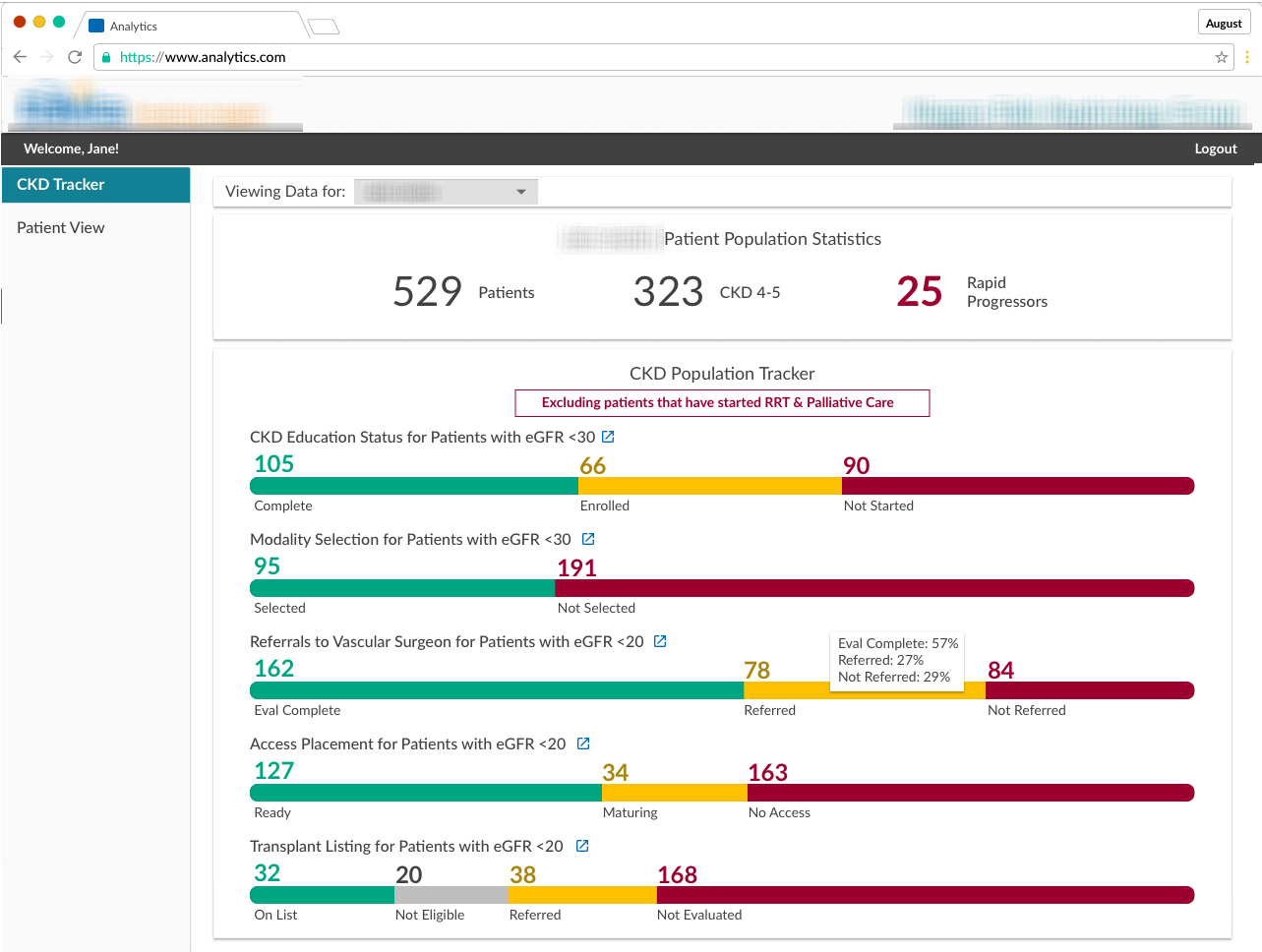 Problem: Nephrology Practices do not have a way to track their patient populations on important milestones in preparing them for starting dialysis 'optimally', meaning to prevent the patient from beginning dialysis in the hospital with a CVC Catheter after kidney failure.
How we solved it: Create a tool to allow practices to begin tracking their populations on key metrics proven to improve the chances of an optimal start to dialysis. Features drill downs for each category where the metric status and relevant lab values can be seen and updated for each patient.
User Research: Together with the product manager assigned to the team, I spoke with several of DaVita's physician advisors about the needs that they saw for a population management tool for their patients. There were many needs uncovered surrounding not just patient outcomes but reporting to the government and patient compliance as well.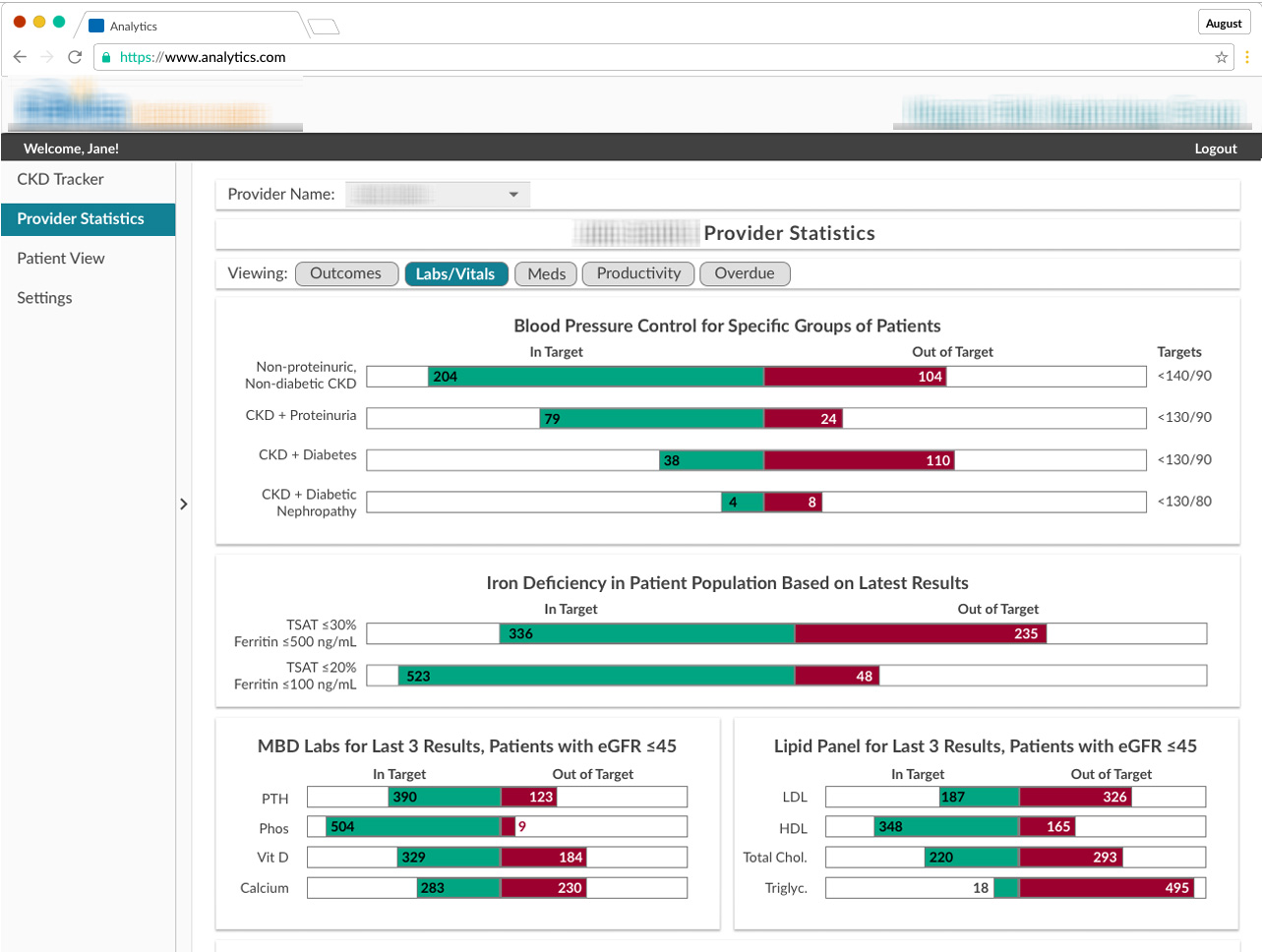 Provider Statistics - Labs & Vitals
Problem: Today there is no way for a provider to look at how they are doing in controlling their patient population's labs/vitals on the whole.
How we solved it: Create an easy to consume graphic display of key labs/vitals showing in target and out of target patients. Each can be drilled down to a list of patients so the provider can identify patients that are falling through the cracks.
Problem: Many patients struggle to understand what they can do to better manage and slow the progression of their chronic kidney disease.
How we solved it: Designed a patient focused print out that shows the patient how they are doing over time, as well as explains the most important labs for evaluating their CKD status. Include a checklist for the provider to recommend dietary restrictions on a patient by patient basis.
Feedback from real users: Patients became far more engaged in conversation with their provider and trying to understand how they can keep their labs values in the target range for their condition.