Apex Controller
Manage your aquarium ecosystem from anywhere.
Click to View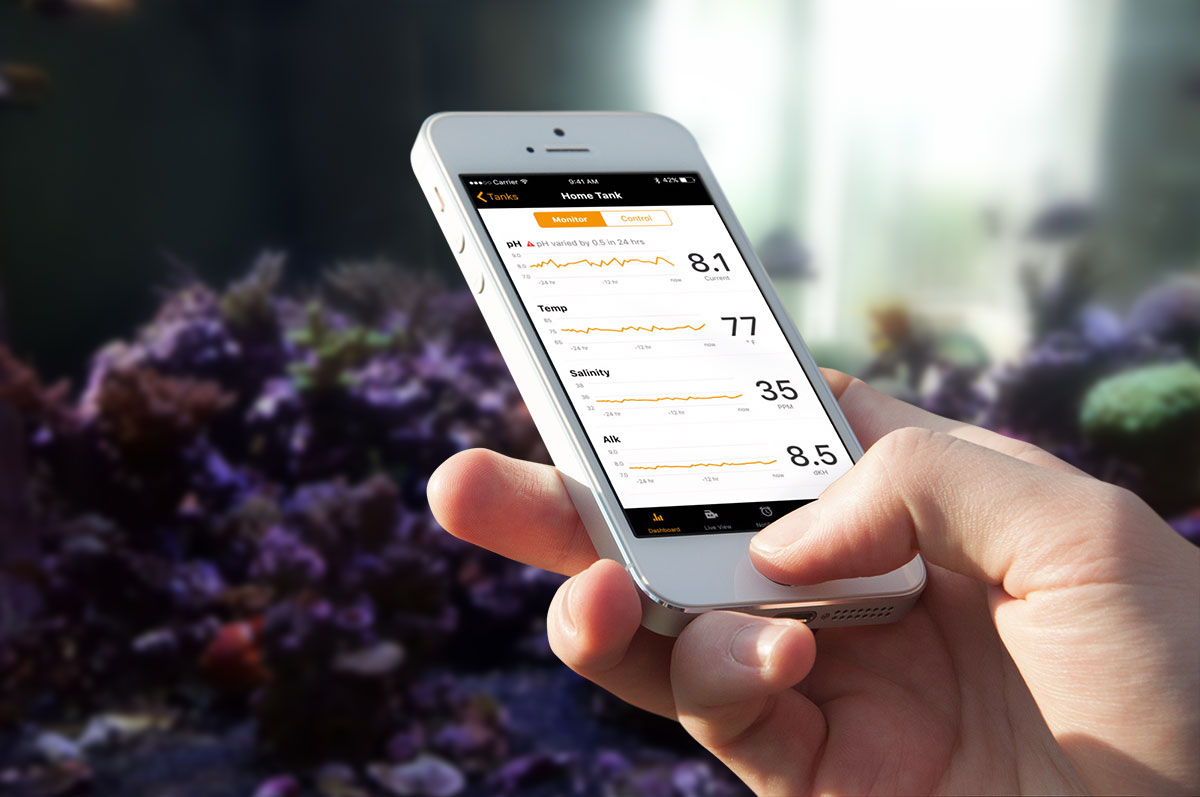 Company: N/A
Background: The Apex controller is a product created by Neptunes Systems that allows aquarists (people who take care of fish tanks) to monitor and control their tank(s) remotely via an app. Currently, there are a number of usability issues with the application that makes it difficult to accomplish common tasks.
My Role: Personal UX/UI project to redesign the mobile version of the app, involving user research, persona creation, pain-point identification, prototyping, and user testing.
- March 2017
____
Primary Persona: Hobbyist
30 yr old male, working in technology who travels for work on occasion.
Motivation: I take care of my own tank at home, and need to be able to check in on how my tank is doing while I'm at work or travelling. I also love to share my tank with my friends and family, so being able to control the lighting when it is off cycle is important to me.
Primary Concerns: Insurance & Security, Ease of Use, Entertainment
Project Focus:
Hobbyist Problem Statements:
Insurance & Security: I love that I can check in on my tank while I'm not at home, especially since I occasionally have to travel for work, but the application is difficult to navigate. It takes me a long time to figure out how to change my controls, and in an emergency, this could cause me to lose my whole tank.
Entertainment: When I have friends and family over to visit, my fish tank is a natural topic of conversation. Usually, I have my lighting scheduled to turn off automatically at 8 or 9 pm, but when I have visitors we often want to continue to look at the tank after my lights are scheduled to turn off. I don't have an easy way to turn my lights back on outside of my set schedule for more than 15 seconds at a time.
Usability Evaluation: The original Apex dashboard uses a custom, non-HIG compliant application that merges controls, live view, and monitoring features together on the same screen. Users are confused about what many of the controls mean because they are represented only by icons.
How I solved the problem: Create a native iOS HIG compliant dashboard that breaks the application out into task-focused sections. Default to monitoring tasks as it is the most common need, but allow quick access to controlling tasks for emergencies.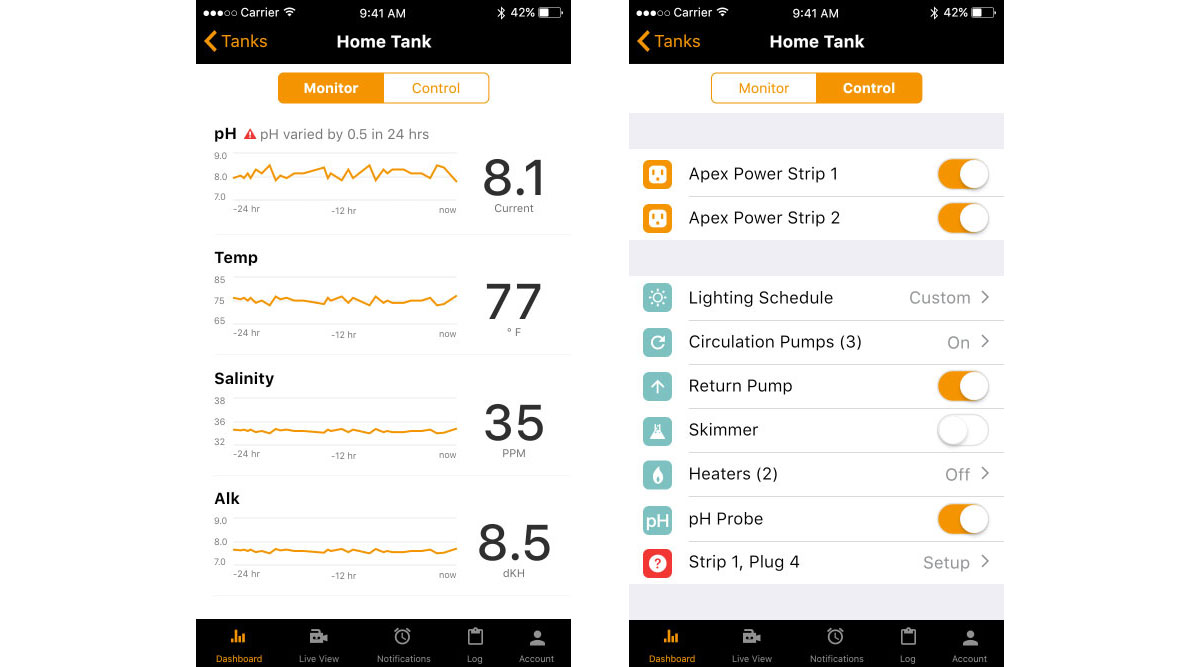 User Testing Results: Users experienced no trouble navigating the dashboard and appreciated the task-oriented split. The graphical display of the monitor dashboard received positive comments around legibility and visual appeal in particular. Users were able to change the lighting to manual within 10 seconds with no confusion.
Test it yourself! Change the Home Tank light to manual control.